Warner Bros. Studio Tour London is ringing in the festive season with the triumphant return of its iconic "Hogwarts in the Snow" experience, slated to run from November 11, 2023, to January 14, 2024. This annual event transforms the Harry Potter Studio Tour into a winter wonderland, complete with snow-draped sets, shimmering Christmas decorations, and a series of exclusive events.
A Dazzling Transformation of the Great Hall
Upon entry, visitors are greeted by the Great Hall, which undergoes a complete transformation into a holiday spectacle. The hall will feature gold decorations, mistletoe, and holly, replicating the set of "Harry Potter and the Philosopher's Stone." Moreover, a mouth-watering banquet and intricately decorated Christmas trees will be showcased, making it an immersive experience for fans of all ages.
Behind-the-Scenes Festive Additions
In addition to the grandeur of the Great Hall, other fan-favorite sets such as the Gryffindor boys' dormitory and various common rooms will also receive a holiday makeover. Fans can explore handmade Christmas cards created by the film crew and see Christmas trees adorned with thematic decorations, including glittering skulls.
The Magic Behind the Snow
An interactive snowmaking station will allow visitors to delve into the filmmaking magic. The station reveals how filmmakers created snow that glistens on-screen but doesn't melt, offering fans an in-depth look at the cinematic magic.
Special Dinner Events Announced
This year, the Studio Tour is also bringing back its "Dinner in the Great Hall" experiences, featuring a sumptuous two-course meal in the iconic setting. These adult-only events will take place on December 12 and 13 from 6:20 pm to midnight, with tickets priced at £275.
Families haven't been forgotten, as a special family-friendly version of the dinner will be hosted on December 8. Aimed at families with children aged 12-17, tickets for adults will be priced at £275, while child tickets will cost £250.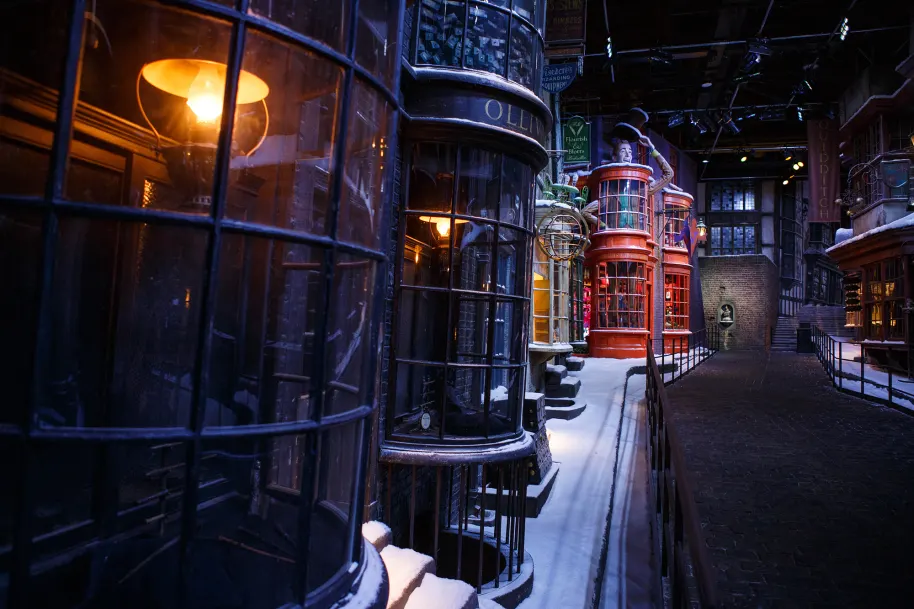 Tickets and Booking Information
Tickets for all these special events go on sale on September 13 at 10:00 am, and can be purchased either from the Warner Bros. Studio Tour London website or by calling their Visitor Services Team at 0800 640 4550.
For more information and to book your tickets, visit the official Warner Bros. Studio Tour London website.